Our Trade
Fitter
---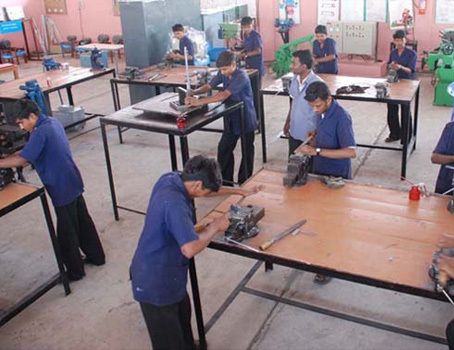 A fitter is a person who manufactures the mechanical parts and assembles those parts or a person who uses machine tools to make or modify the parts.
Any machine components, piping or tubing part that can attach or connect two or more larger parts. For examples, coupling, compression, fitting, piping and plumbing fittings and pipe fitting.
A fitter can work on dismantle & assemble of various valves, test the accuracy of machine tools.
N.C.V.T. COURSE IN FITTER
Duration: 2 years.
Eligibility :10th Pass
Age : Above 16 years.
Subjects : Trade Theory, Trade Practical, Engineering Drawing, Work shop
Electrician
---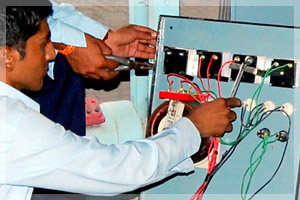 This course is meant for the candidate who aspires to become Technician in electrician.
An electrician is a trades person specializing in electrical wiring of buildings, stationary machines, and related equipment's. Electricians may be employed in the installation of new electrical components or the maintenance and repair of existing electrical infrastructure. Electrician may also specialize in wiring ships, airplanes and or other mobile platforms also data and cable. Electricians are trained to carry out breakdown, over hauling, routine & preventive maintenance of electrical machines and equipment's.
N.C.V.T. COURSE IN Electrician
Duration: 2 years.
Eligibility : 10th Pass
Age : Above 16 years.
Subjects : Trade Theory, Trade Practical, Engineering Drawing , Work shop